does the writing and PUBLISHING process feel daunting?
there's a book within you that won't leave you alone.
let's take your idea from concept to celebration.


You palms begin to sweat and overwhelm sets in just thinking about writing a book. You have no idea where to begin. YOUR BOOK and KNOWLEDGE are SACRED.

You and your book have the power to impact lives beyond what you might conceive possible right now. You may have an idea about what's emerging, but it feels big, the scary kind of big. That's okay, we'll work through your fears and nurture your creativity.

I take care of the hows and share what's next to do so you remain calm instead of frustrated with all the details. It is my intention for the book creation process to be fun, easy and fulfilling for you.

QUANTUM PHYSICS TELLS US THAT YOUR BOOK IS already WRITTEN IN THE FIELD OF INFINITE INTELLIGENCE. OUR JOB IS TO BRING IT INTO PHYSICAL FORM.

There are many stages in the book creation and publishing process. If you're ready to have a serious conversation about collaborating to bring your book to life, click on the link below. We'll be able to tell in fifteen minutes if we're a fit!
You have a book ready to be birthed and you seek a boutique experience.
Whether you are at the idea stage or have a manuscript in hand, you'll receive personal attention working with me.
You'll be inspired as you rise to the challenge to complete your book and commit to sharing it with others. My gift is to see you, your inner light, and help you get your story out of your head and bring it into physical form. I shall walk with you through the publishing process from concept to celebration.


What I know to be true about you is:
You and your book are unique. together we will turn your idea into a book while you become a published author.
Your book is your divine gift to write and share. people ache for the solution you offer that is living inside of you.
You are coded to shift the consciousness of humanity and in the process you will transform lives.
Whatever your reason for landing here, let me hold the "how" FOR YOU in this private SourceCODE PUBLISHING Program. It's a program as unique as you are, and I shall meet you where you're at:
You're ready to dive in and make the
commitment to publish your sacred book.
receive coaching expertise to transform your writing and get to the heart of your message.
The whispers of your Soul reveal and heal the stories that connect to your soul audience.
Copyright
You own 100% of the copyright to your printed book, digital, media rights. Whatever you create, you own.
Media Rights
You have 100% control to negotiate all media (eg. future book deals, digital and movie) rights.
Book Profit
You receive 100% of the profit from your book sales. Your investment is through the publishing process.
Spiritual Librarian
Your book is a part of the shift is consciousness and my role as a Spiritual Librarian is to document the Shift.
Your book is a sacred project
, and we have an energetic exchange financially where I guide you and your sacred book through the book creation and publishing process.
Having your book professionally polished and published is a big deal.
#is unexpected | #is awesome | #has quality features | #feels fantastic | #is the best
Content Creation
A list of requirements for book details, including Front and Back Matter.

A detailed publishing project list will be supplied. discussed and reviewed with you.
Final manuscript review is required before it goes into the editorial process.
Layout & Interior Design
I guide you to gather information for the front and back matter (F/B) and the back cover copy.

I help to write and personally edit F/B and cover copy.
Your book will be formatted and the layout complete for your review, edits and final approval.
Cover Design & Inside Illustrations
I work with you through the process for cover design and inside illustrations.

A professional designer is responsible for the front and back cover design layout.
I provide your designer with book cover specifications.
If you do not have a designer, I will make recommendations.
Editor Selection and Editorial Process


Together we will decide what type(s) of editor(s) your book requires.
You are matched with an intuitive editor who will edit your book on google doc.
The editing process takes several reviews and you will have an opportunity to make changes during three reviews. You will sign off on the final copy prior to production.
Publishing Process


The Publishing Process includes all of the steps listed above needed to bring your book into physical form (and the hundreds of little steps not listed that we take care of on our end).
This part of the process includes completing the steps to upload your book to Amazon and celebrating this extraordinary accomplishment with you!
Marketing Your Book


Marketing your book begins long before your book is published. Conversations about how you want to market your book will be a part of the developmental process of your book.
We will implement marketing strategies during the writing and publishing process and book launch.
Long term social media and marketing is beyond the scope of this project.
What you'll receive throughout the publishing process:
Regular communications directly with me for guidance, advice and project support.
Project management checklists, processes and tips.
ISBN and barcode.
Access to publishing tools to save time and money in the process.
Guidance for selecting a cover designer and editor.
One book read per quarter.
One book layout per quarter.
One book uploaded to Amazon.
Guidance for securing a local printer. Printing costs are not included.
Don't hesitate
call in your spiritual, intuitive
and transformative publishing expert.
Extraordinary Client Experiences
Skylie Cash
The hardest part about writing this book was to convert the channelled information and my intuition, energy and excitement into the English language. I hope I've captured it in a way that you felt you were living the experiences and learnings with me.
I oftenwish someone could touch my head and see what I have seen and how I understand it because it was challenging to find the language to explain it.
Pamela Lynch, my coach, editor and publisher, opened this up for me and gave me access to the portal of language. When we met, I didn't know this at the time. Now I understand that she held space for me by showing me the frequency of what my higher consciousness and perspective translate to with the use of words and language.
The connection through the language portal then aligned me with a timeline where I could share my experiences and theories using words and language. Without this, I could never have grounded and embodied this story. I am so grateful that we found each other.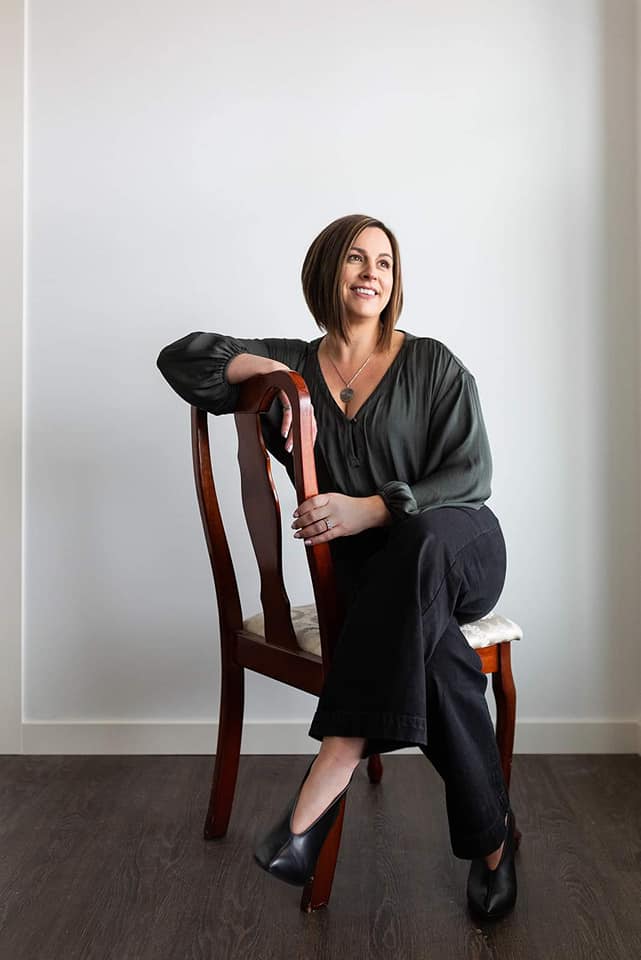 "Someone else's experience isn't my reality."

Skylie Cash
Author of Timelines of My Future
Pamela has such a wealth of experience and knowledge and shares it in the form of uplifting messages that are perfect during our time together.
I had gotten stuck during the process of writing my book and had put it aside for over three years. But all that changed when Pamela showed me a different perspective and approach to creating my story. And, as I listened, those wily missing puzzle pieces showed up and I visualized how to reframe my story.


I'm so happy with how Pamela has gently grown my awareness on what my blocks were and showed me practical and oh-so-helpful ways to release them.


I've written my first chapter and am starting on my second one… and I see the remaining chapters lined up one after the other, just patiently waiting their turn. As Pamela says (I'm paraphrasing here), "The book is already written. You just have to physically set those words to paper."

If you've been stuck or hesitant to write your story, I highly recommend you connect with Pamela Lynch, who is truly an angel on earth, and knows exactly how to help you manifest those already written words into our 3D reality."
.
Lucie Milosz Haskins
Married Widow
"I couldn't have got Metatron's Code out without Pamela Lynch—her program is amazing really!"
~ Marie Martin
AUTHOR, METATRON'S CODE, DEMYSTIFYING BELIEF SYSTEMS
I'm delighted to write a testimonial for Pamela Lynch. I've found the process to be well planned and thought out, and have received an immense amount of encouragement about my book. For someone who has self-published, navigating the world of publishers, agents and editors have been nothing short of disheartening and disorienting. Until now!
Pamela's professional background in the publishing industry and spiritual inclinations is the perfect blend for my project: a book on reading Tarot cards. We are in the editing phase of the project, and she's genuinely a gifted wordsmith. She is solid in sentence composition and idea cohesion. She has a knack for making the content I have written more beautiful, potent and concise as we progress. She has guided me to reach out to the companies that I require permissions from to have their quotes or cards in the book, and we've discussed the process of creating a title and title page for my book. She will also guide me through the cover layout, branding, promotion and more throughout this 4-6 month process. I'm having so much fun throughout this process, which is a complete departure from the stress of navigating each step of this on my own. The result will be to realize a real dream of mine: I will be a proud published author! My heartfelt gratitude to Pamela Lynch for her expertise and passion for this craft!
Sarah Mayes
AUTHOR, A Guide to Intuitive Tarot
Here's the
link
to my calendar to speak directly about your book and the investment to bring it into physical form. Our conversation will reveal when you are at in the book creation process, and if we are coded to work together. If so, I am super excited to collaborate and co-create your book with you! Let's chat. I'd love to hear about your plans.
Love, Pamela

A bit about me if we haven't yet met:
I am the Creatrix of SourceCode Publishing and Sacred Writing Sessions. My role as a Spiritual Librarian is to document the shift in consciousness with a mission to create a loving and abundant future.

After a 31 year career in book publishing, I spent a decade immersed in intuitive coaching, the healing arts and ancient wisdom. I published four books in my first year after launching my publishing company in 2018.
This FREE guidebook gives you the questions you must ask yourself before you write another word in your book.


YOUR BOOK ALCHEMIZES YOUR GIFT INTO GOLD
BOOK ALCHEMY: A FREE BOOk WRITING GUIDE FOR SPIRITUAL ENTREPRENEURS
Empty space, drag to resize

As a spiritual entrepreneur, you have a unique gift to share with the world, and a book can be a valuable tool to grow your business and share your knowledge.
If you have ever wondered how to begin tackling the idea of writing a book, then Book Alchemy is for you. I get that it can be daunting!
In this guide, you'll discover
01.
A four-step process to understand what book is ready to unfold within you and why now is the time to turn your gift into gold.
02.
Thirteen prompts to help you get super clear about the most important aspects to consider when you begin to write your book.
03.
We bust four myths around writing. You'll see multiple reasons that get in the way of people finishing their projects and truths to embody instead.
plus!
Two bonus lists are included in the guidebook to keep you inspired to write your book and become a published author.
Empty space, drag to resize
The Book Alchemy workbook is an extremely creative, concise and informative piece. Pamela continues to amaze me with her genius and professionalism. Most impressive. I am so happy we reconnected.
Thank you, Pamela for inspiring me.

Sharon Lancaster
Pamela's guidebook was well structured and nicely laid out, which made it easy to work through the powerful prompts. If you have a book you've been wanting to write and are feeling overwhelmed on where to start, this gives you the first things you'll want to think about.
Voula Stojkovic
love notes
I couldn't have got Metatron's Code out without Pamela. For anyone who wants to write the book they have been holding onto for so long, this is a unique creative experience.
marie martin, author
metatron's code
Writing Sessions with Pamela Lynch has changed my life. Her ability to hold space and facilitate while people step into their true creative potential is like nothing I've ever experienced.
angela kaye,
The Intuitive Creatrix
Pamela Lynch is an inspiring coach and guide. She will help you get your soul's expression, out of your heart, into written words and into a book. I am so grateful that we found each other.
skylie cash, author
Timelines of My Future
Empty space, drag to resize
GRAB YOUR FREE GUIDE
BOOK ALCHEMY
A Free Writing Guide for Spiritual Entrepreneurs to a
lchemize
your gift into gold!
Empty space, drag to resize
Copyright © SourceCode Publishing
Created with