Three advantages for you when you write with Pamela in Sacred Writing Sessions:
Accountability: be devoted to writing your message

and being visible to your audience

Accessibility:

fully open your stream of consciousness

Creativity

: being in the Portal of Language unlocks your creative flow in a co-creation with Source Energy.

now available for 2022: an UPGRADE OPTION FOR breakthrough COACHING TO ACCOMPANY SACRED WRITING SESSIONS.

Imagine the potency of combining Sacred Writing Sessions with intuitive coaching in an intimate group setting. Using the energy of the Portal of Language, Pamela will guide you to break through any obstacles you have with writing. These coaching sessions will bring you together with other writers who face similar challenges with writing. There is power in a creative community.

access the sacred writing membership to write in the Portal of Language
or add the option to include bi-weekly breakthrough sessions
Choose your path to freedom and fulfillment, a journey to come home to you and your wisdom through:

sacred writing
intuitive coaching

publishing
BREAKTHROUGH COACHING TO ACCOMPANY SACRED WRITING SESSIONS
Get the writing results you want with additional group coaching to accompany Sacred Writing Sessions. Break through your limiting beliefs around writing that get in the way of writing with confidence. Create writing rituals and be kept accountable.
your book is already written in the quantum field. our job is to bring it into physical form.
Your book is created differently at SourceCODE Publishing. Four more spots are now available for 2022 publication dates. You may or may not have your first draft ready, but I've got you...from Concept to Celebration. I hold the how, so you don't need to know any of the hows.
Note of Appreciation from Angela Kaye
"I've tried to come up with a word other than magick to explain what Pamela does, but I haven't found it yet. She is absolutely remarkable! Her ability to hold space and facilitate while people step into their true creative potentiality is like nothing I've ever experienced."
My clients have many lovely things to say about their experience!
"Thank you, Pamela Lynch, for holding this incredible space and opening this portal of consciousness of language. I connected with my Father for the first time in such a profound and loving way. Your Sacred Writing Sessions are being weaved in my heart, and I can't wait to see what other heart chronicles can unfold."
Edyta Cote, Reiki Master
"I had my whole business program for reiki land in a session with Pamela!"
JEN KOHLER, Self Mastery Coach and Energy Healer and Teacher
"I intended to create content for my business and WOW...I got almost an entire business plan created. Now to share some of the content that was channeled through in these sessions with the world!!! The flow of the process was beautiful and perfect for creative flow."
Melissa Dawn, Certified Universal Laws Coach
Meet Pamela Lynch
A unique gift
After a 31 year career in book publishing, I spent a decade immersed in intuitive coaching, the healing arts and ancient wisdom. I launched my own publishing company in 2018 and published four transformational books in my first year.

Sacred Writing Sessions were cultivated during a writing program where I included co-writing sessions. Instead of writing, I dropped into meditation. The results were so profound, they've become a powerful force where messages are amplified through each individual's stream of consciousness.
download top ten tips!
Receive tips and updates about writing and publishing right in your mailbox.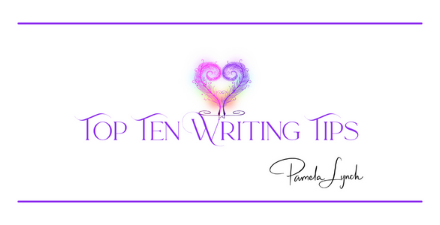 Thank you for choosing to receive my top ten writing tips. I hope you'll value them as much as I value our connection.
Great offer today!
50% OFF - Describe your offer here... - Use promo code #YYY
Created with